With each list creation system will automatically create an opt-in/subscription form for you.

You can paste the direct opt-in form list to your website or can your the HTML code and create a nice Susbcrition form your self.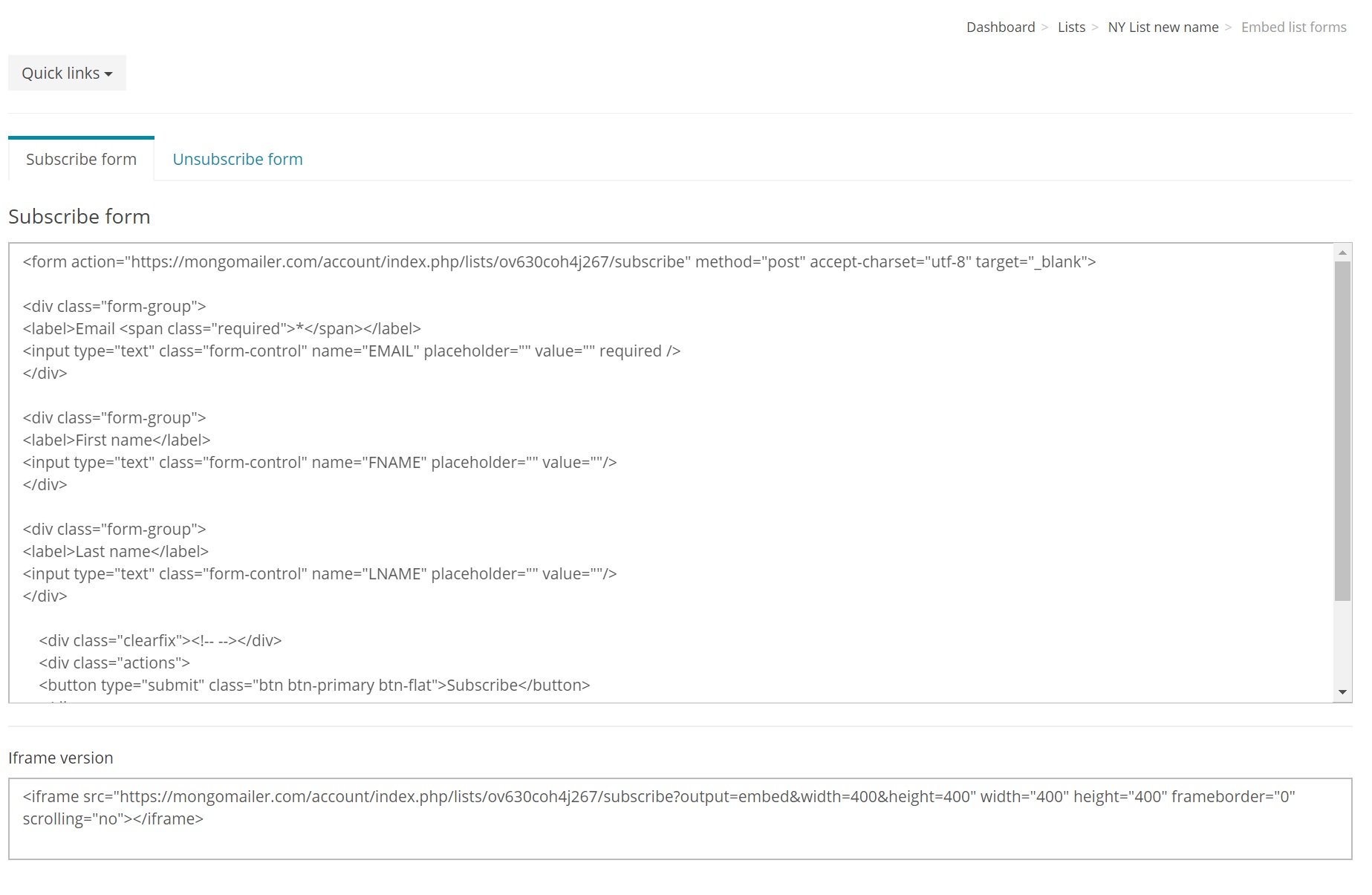 Kindly Note: You will need to apply CSS code added to make it looks good and will match your expectations of how it should look on your website.