Write any text line in your email template as following.

Such as:
'Click here for unsubscribing from these email campaigns'

or

'Opt-out from our mailing list from here' etc.



And open the link option.

1. In the traditional email template option, it will be as follows.



Open link option and paste [UNSUBSCRIBE_URL] in URL and change the protocol as <other> follows.





Kindly Note: Make sure to change the protocol to <Other>
It will be now hyperlinked with Unsubscribe URL.


2. In the Drag and Drop Builder, this option will be as follows.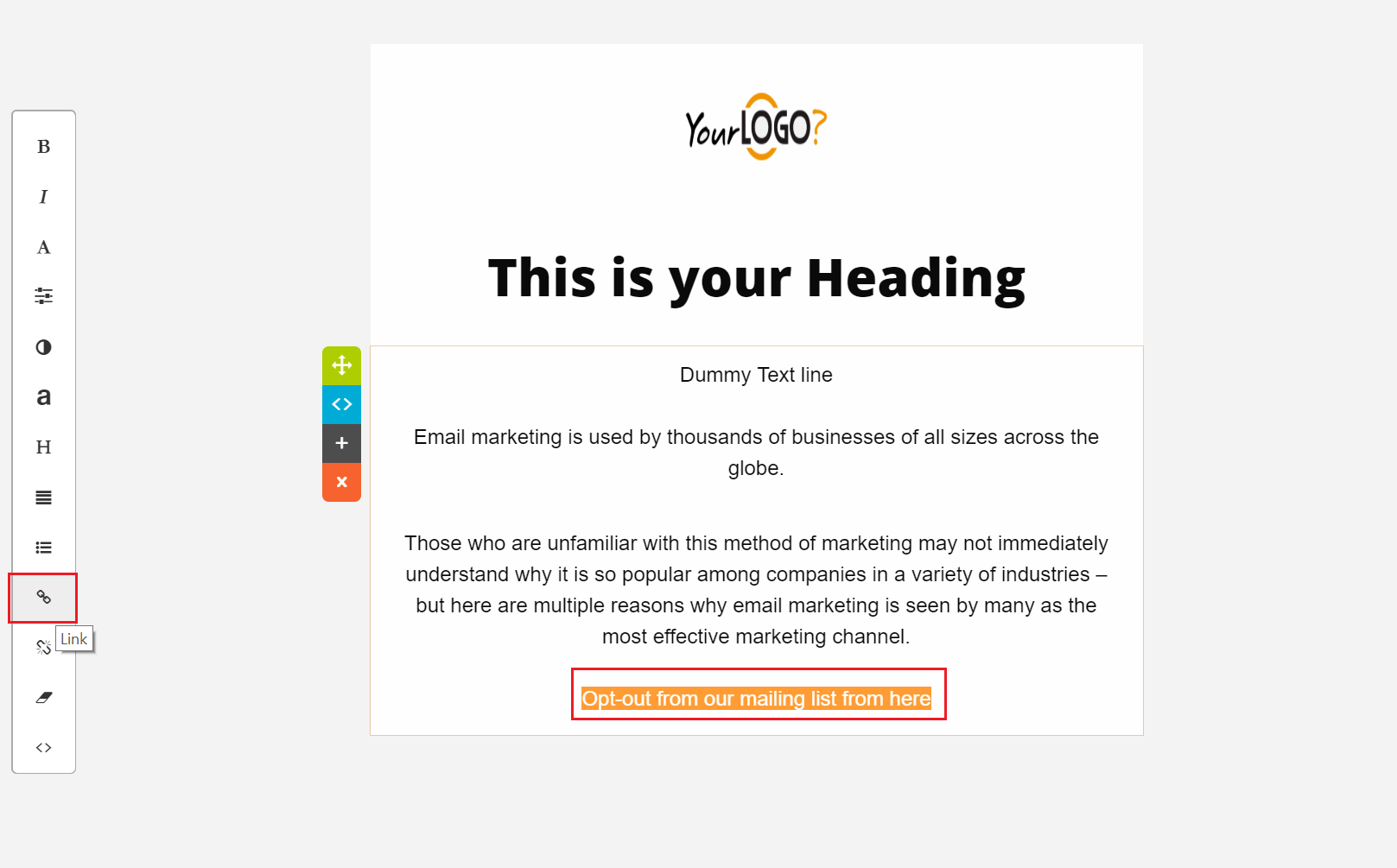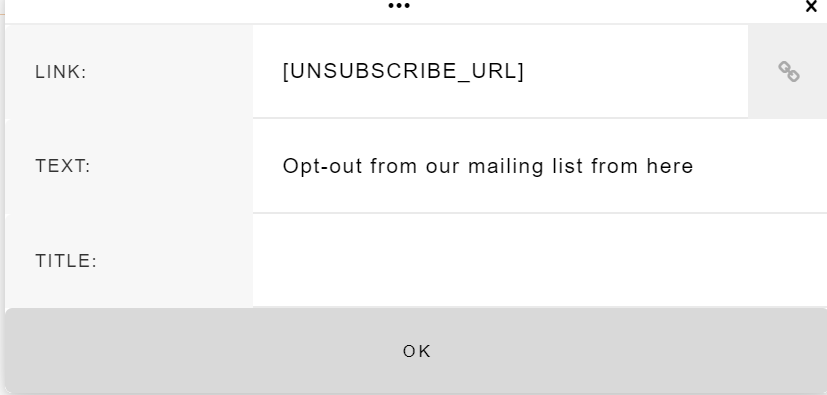 Kindly Note: Any Custom tag such as [FNAME] or [UNSUBSCRIBE_URL], will only work in actual campaigns, not in test/preview email.