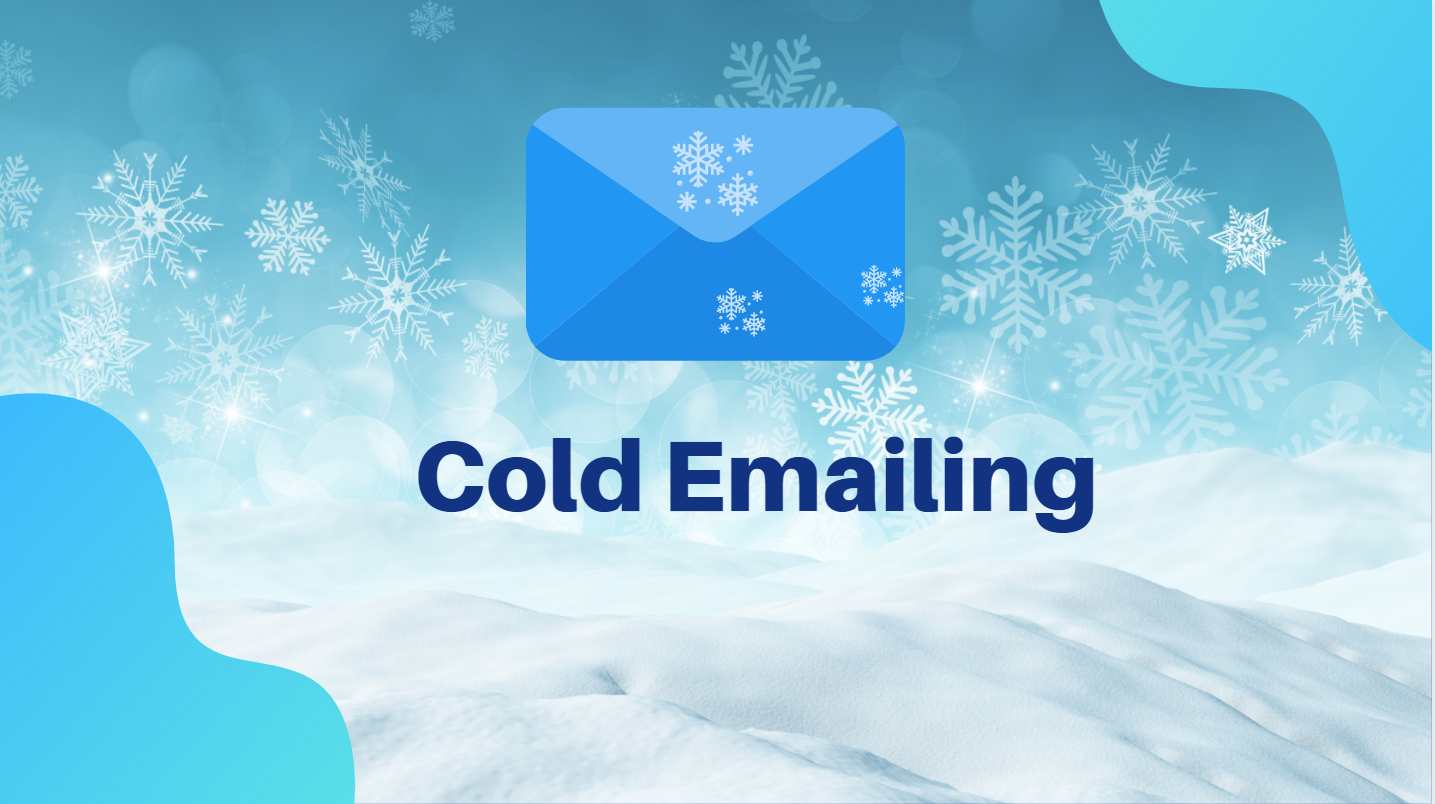 A Cold Email is an email sent to a person with who you have no prior relationship.
It's similar to a cold call. The cold email has its pros and cons, but if done properly can be an inexpensive way to acquire new customers.
In some cases, it is a good form of communication to start a conversation, unless you are not doing spamming or irritating with your lots of emails to your recipients.
Cold emails can work well if you used them properly. People have built their careers and launched the business with cold emails.
What you should have a focus on while writing any cold email?
What you could best to make your email campaign successful, especially for clod mailing, here are some tips.
1. Subject line
It is the first thing that any customer will saw in your email. Try to avoid marketing or pure sales subject lines.
Your content could be related to sales but your subject to just brief information regarding the content which makes your reader more curious to open your email.
There is no point if they don't open your email at all, which is highly dependent upon your subject lines.
2. Make it personalized
A good cold email should be personalized. With the personalized tags such as [FNAME] [LANME] of any other similar details, you can make your subject line and your email content personalized.
A generic subject line can easily traceable by the spam filter and very high chances to be filtered before reaching the inbox.
3. Make your reader curious
Sound too complicated but it is actually not, try to follow the news article technique where they usually create a juice heading and small description such as "the top 10 best moments of Oscar and 3rd one make me crazy".
You can provide lots of information in your email still it is limited compare to your website, so if you want to route your leads to your landing pages or to your website then you have to make sure that they will click on your desire link.
Or if you don't have any webpage then you can make sure that they will hit a reply button and ask some queries related to your email.
When they will start engaging with your email they only you can sell something to them.
4. Give them something they want.
Why someone will care about your email?

Why your recipients will take time to respond to it?

What's there in your email to worth it to read or even open?
Remember that people will go much further to avoid pain than to acquire pleasure.
Do not try to sell something directly. We did an experiment with 25,000 cold emails and found that direct selling emails won't work.
People don't like the email start with Buy this, first try to engage with your customer, and if you have something to offer such as a free strategy to solve the problem, any e-book, or even a free webinar if could be related to your niche.
You can ask for their details before providing the offered service or product.
Once recipients are interested and registered themselves, you can approach them for one communication and then gradually introduce your product and explain how it can help them to solve their problems.
5. Keep it short and actionable
Shorter emails are more likely to be read than long ones.
Easy to read, short emails that request clear and specific actions get a much higher response rate.
Long, no clear goal, and with too many actionable items in the emails, you must avoid.
The best way to keep things short, specific, and direct is to write the way you talk.
It must be a simple, easy to understand, with a call to action button/link if required.
For example, compare these two.
"Let me know if you want to join us for a meeting" is not a good line.
It's short, but not easy or actionable content compare to the below one.
"Can we schedule a meeting on Monday between 9 AM to 12 PM over a zoom call. If that doesn't work, tell me what does, and I will make it happen."
That gives them a clear and easy action to take with specific details added to it.
Final Thoughts
I hope this article will help you to use email marketing effectively with the right tools and with the right strategy.
Email marketing can be game-changing in your marketing strategy and for your business, so it's time to start making a plan for implementation.
There are so many benefits as described in the above article of email marketing, the main benefit is to boost your sales if done correctly.
If you want to have successful marketing, you'll need to start a perfect and cost-effective solution like BulkEmailSetup, and how you can influence more conversions over time.


Kuldeep Pawar
Kuldeep is a passionate and determined entrepreneur, building internet products since 2015.
He is currently leading the marketing & product management team for Goletro Technologies.
Let's Build this Thing Together!
1,632 Customers are already sending Millions of emails and generating tons of traffics for their business with BulkEmailSetup. Join The most empowered email sending provider.
Copyright © 2023 BulkEmailSetup.com
This site is owned and operated by Goletro Technologies Private Limited