Open your Godaddy's Account.
Go to the following location in your account
https://account.godaddy.com/products/#/
Click on the DNS button for your domain.
Click on the hostname. (At the bottom of the page)

If you don't find the hostname option at the bottom then look on the top as follows.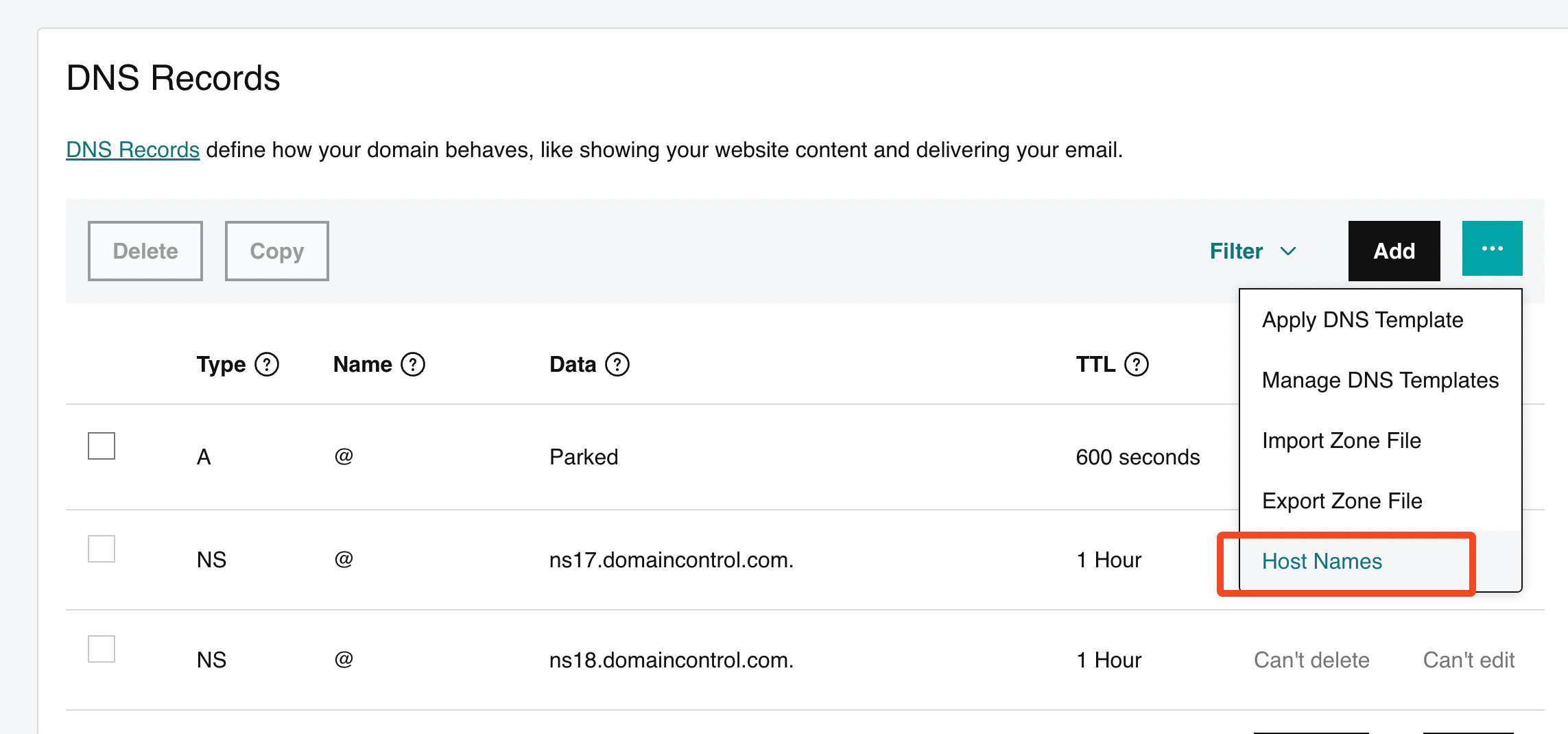 Then click on the Add button (For adding the IPs).
Add the ns1 and ns2 records for the given IP as follows.
Note: Please do not forget to change 111.222.333.444 with the given IP.
After adding ns1 and ns2 records do the following steps.
Change the Name Servers.
(Go back to the DNS management of that domain and find the Nameservers section)
Old records:
New Records:
ns1.yourdomain.com
ns2.yourdomain.com
Note: Please do not forget to change yourdomain.com with your actual domain name.