When you will create any HTML email template with hyperlink of your website page or landing page, then all the link will be replaced by your email server setup domain.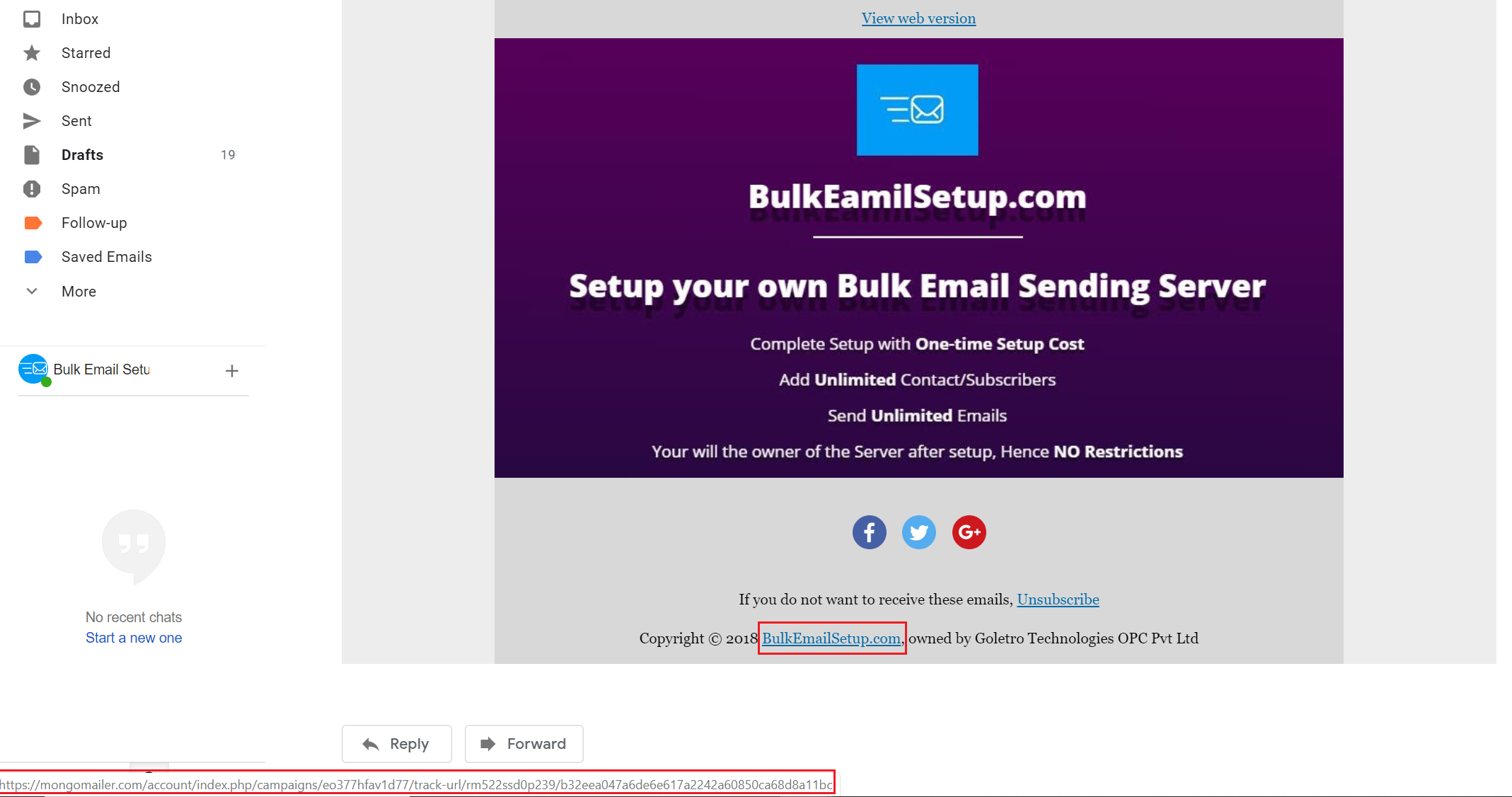 But when user will click on it, it will be routed to the same destination URL you have give of your website or landing page.

https://mongomailer.com/account/index.php/campaigns/eo377hfav1d77/track-url/rm522ssd0p239/b32eea047a6de6e617a2242a60850ca68d8a11bc


In the above example, we have masked our main domain BulkEmailSetup.com with Mongomailer.com.
In order to same your main domain reputation and to track the link click, the system will replace all the hiper-links with the setup domain's link (application hosted domain).
This process is called URL masking.