Email Marketing
Step by Step guide (Updated 2020)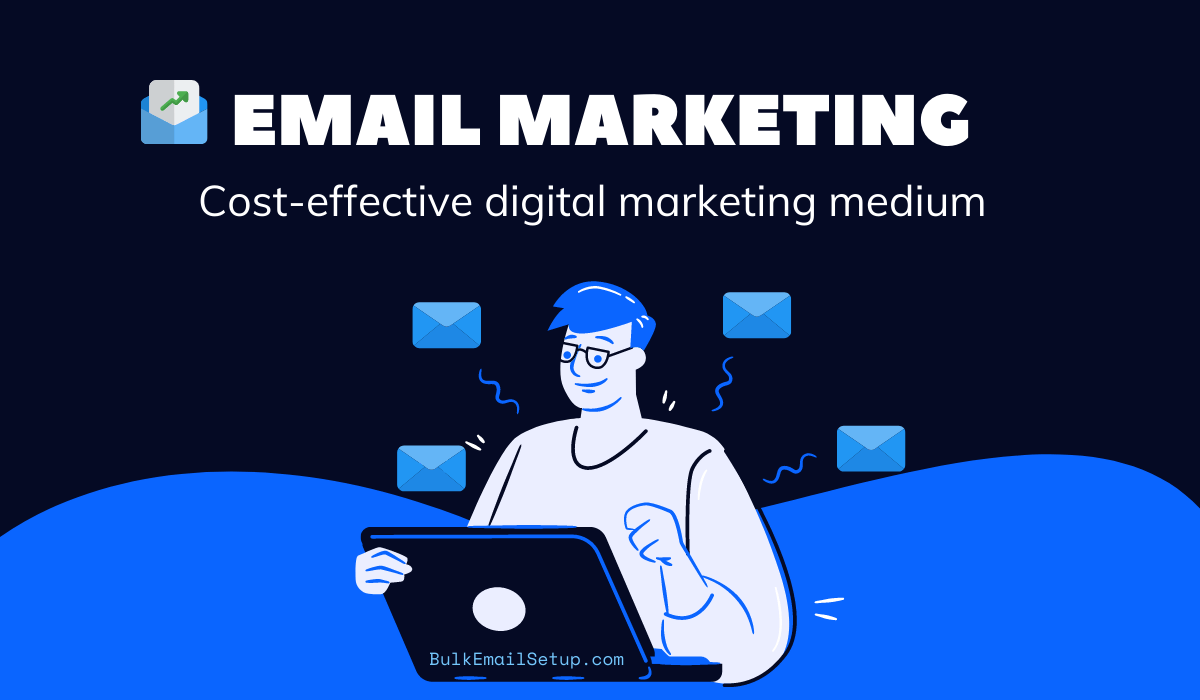 What is email marketing?
Email marketing is the highly effective digital marketing strategy of sending a commercial message to a group of people, using email.
It's kind of broadest sent to a mass audience.
The total number of worldwide email accounts was 4.1 billion at the start of 2018 and projected to reach up to 5+ billion by the end of 2022.
Email marketing can make the potential or existing customers aware of new products, services, offers, or any other event information.
It can be used to increase sales, build loyalty, trust, brand awareness and deliver important information, it can also be used to educate your audience on the value of your product/services or keep them engaged.
Why email marketing is important?
Email is a big part of our lives and 73% of email account owners are checking and sending emails daily.
By adding email marketing to marketing strategy you can double your revenue.
So if you want to remain in the competition of this digital world, then your company will need to start using email marketing to reach a larger audience to increase your sales.
Email marketing is the only method that helps you send personalized messages and automated messages based on your customer actions.
You can segment (categories) your subscribers or customers to ensure that the right contacts are getting the right information at the right times.
Cost-effective digital marketing medium
Highest ROIs
Personalize your messaging
Increasing product/service engagement
Automation (Action based messaging)
Traceable (Reporting)
Brand awareness
Retain existing customers
Reach to potential clients
Email marketing's conversion rate, unbeatable ROI, and cost-effective nature make it the most powerful form of marketing.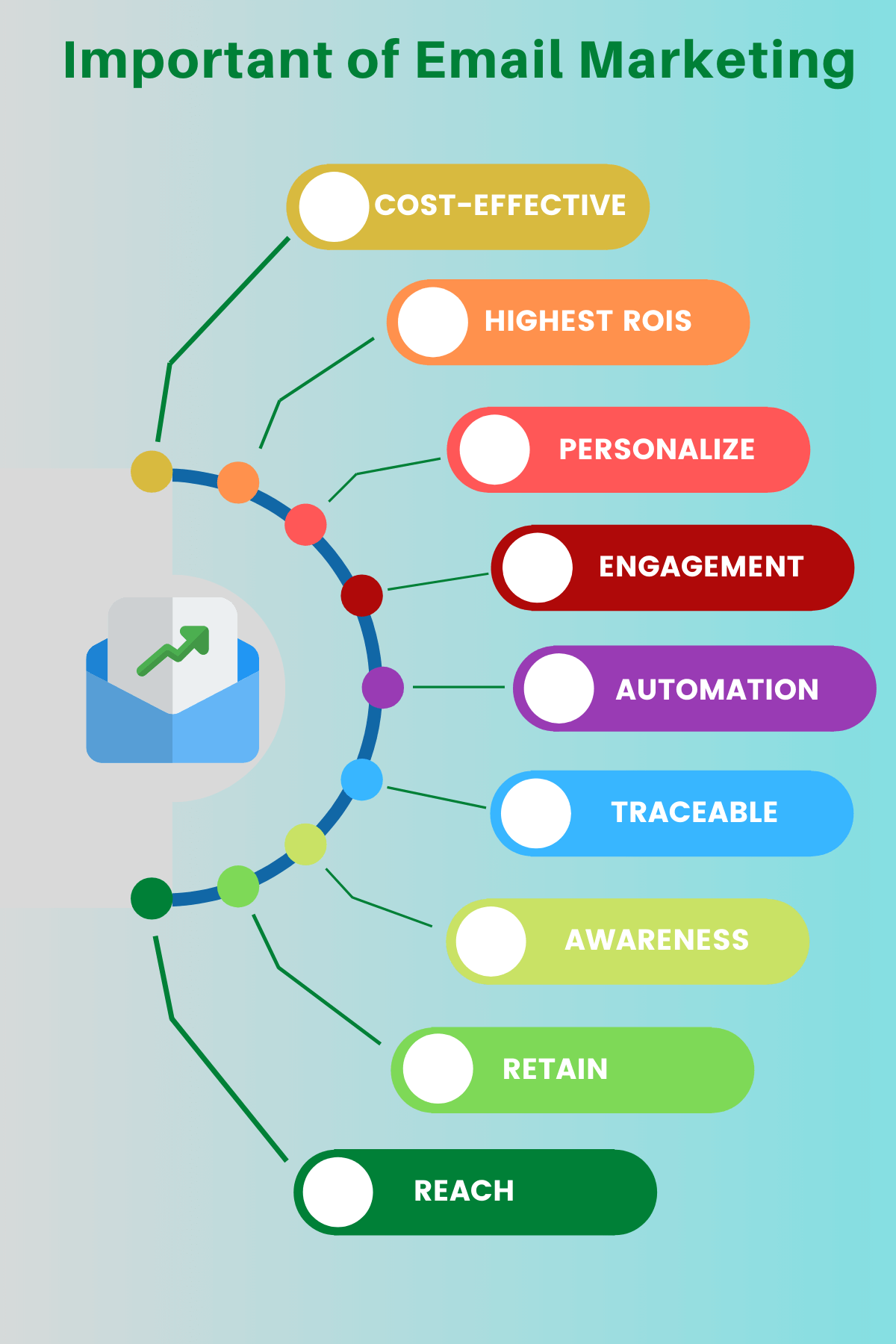 How to start with email marketing?
There are two types of methods you can use to start with your email marketing.
1. Subscription Basis.
Take the service of any email service provider which can provide you a platform to send mail through them and for using their service you need to pay the monthly fees based on your sent emails or based on how many subscribers you have.
Emails provider you can use i.e Mailchimp and similar service providers etc.
Although the chargers are too much since they will charge based on how many subscribers you have.
Also, you can only send emails to opt-in contacts (to your subscribers, or customers)
2. Set up Bulk Email Server for Your own
The second solution is the best which we refer to most the people since it is less costly and only charge a one-time setup fee if you running a start-up or small business.
You have to set up your bulk mailing solution and send emails quantity as much as you want and you do not have to pay to any 3rd party. You will have full control over email marketing since it will be your own server setup.
You can save the lots of money which you are paying recurring based on your subscribers to those 3rd party service providers as well as there is no limitation nor any restriction such as whom you can and can't send emails.
Although setting your mailing ending solution can be a complicated process if you are not aware of the technicalities of the process or if you don't have any existing mail sending platform.
It will recommend that you should heir someone such as BulkEmailSetup to do an email server setup for you for sending bulk emails.
The main benefit of this solution is it less costly comes with a one-time setup cost, easy to use with a web interface, you can use this server for your business promotion and even you can share this SMTP server with others also.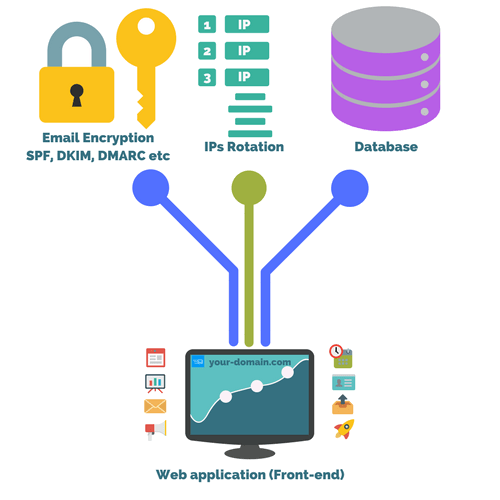 How exactly does email marketing work?
Identify your audience
You need a clear picture of who your customers or the potential lead. Try to understand what they want, and then send your email campaign to your audience's needs.
Your email campaign will be based on what your customer wants, their needs, likes, and dislikes. Offer your solution which they didn't aware of.
Create your list
You need people to send emails. An email list is a group of users and your target audience whom you want to send your emails. To build that list, you need several ways, such as Contact form, Sign-up or subscription forms, Landing page, Lead magnet, or any other sources.
Ready with your email
Create a nice HTML email template based on your customer's likes and dislikes. Stick to the point and try to provide some value to readers. Keep them interested in your offered services.
Have a clear and powerful 'Call to Action' with a button or with a hyperlink such as 'Buy Now' or 'Sign up Today'.
Send the email campaign
Once you are ready with your email list and with your email campaign so now its time to send the email campaign to your audience. 
You can schedule it as well for a different date and time according to your need to gain a better ROI such as weekend, or early morning.
Check your results 
You will be able to start tracking the success of your campaign by checking the open and click-through rates.
Okay, I am ready for email marketing, but which platform should I use?
Whether you're starting your first email campaign or you're a pro email marketer, BulkEmailSetup has the required solution for everyone.
With a wide variety of features starting from drag & drop builder to automate your email campaigns with all the tracking of your email campaign's open, clicks bounce, and unsubscribe.
We've got you covered everything in this bulk mailing solution.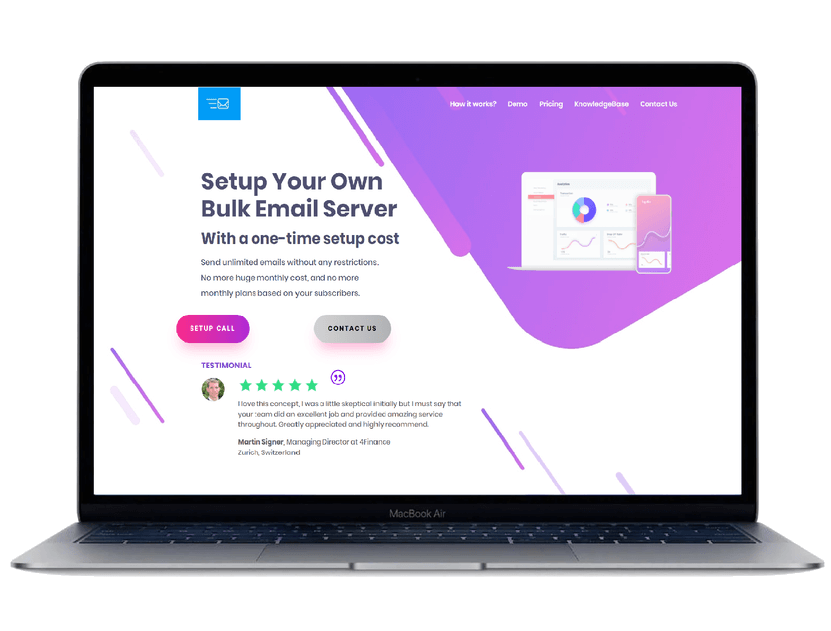 How much does it cost?
Our solution comes with a one time cost.
You can save lots of spending of your email marketing compare to that costly provider which charge hugely recurring fee based on subscribers.
You can compare our pricing and choose a specific server setup plan based on your daily sending volume.

Is email marketing still effective?
When the other medium of digital marketing strategies rises such as social media and paid ads, some users share the opinion that email marketing is no longer effective.
But 83% of marketers still believed that email marketing continues to be one of the easiest, economical, and most effective methods of marketing your business.
Such doubts come in the mind when their email campaigns didn't turn out well for them.
61% of marketers believed that you will need a proper plan and strategy to start with your email marketing, such as sending relevant content to the targeted audience.
The study suggested that 68% of its recipients unsubscribe from the email campaign since either they are receiving too many emails or the information is not relevant to them.
Email marketing has many advantages if it used properly. It can boost your sales, generate new leads, and help to retain your customers.
What are the types of email marketing?
Either you just started sending emails or you are a bulk email sender, you probably came across these types of emails once in a while.
We have 14 different types of emails, which can help you with your email marketing.
1. Welcome emails
The welcome email is the perfect option for thanking and giving the initial information to people who just signed up for your email list.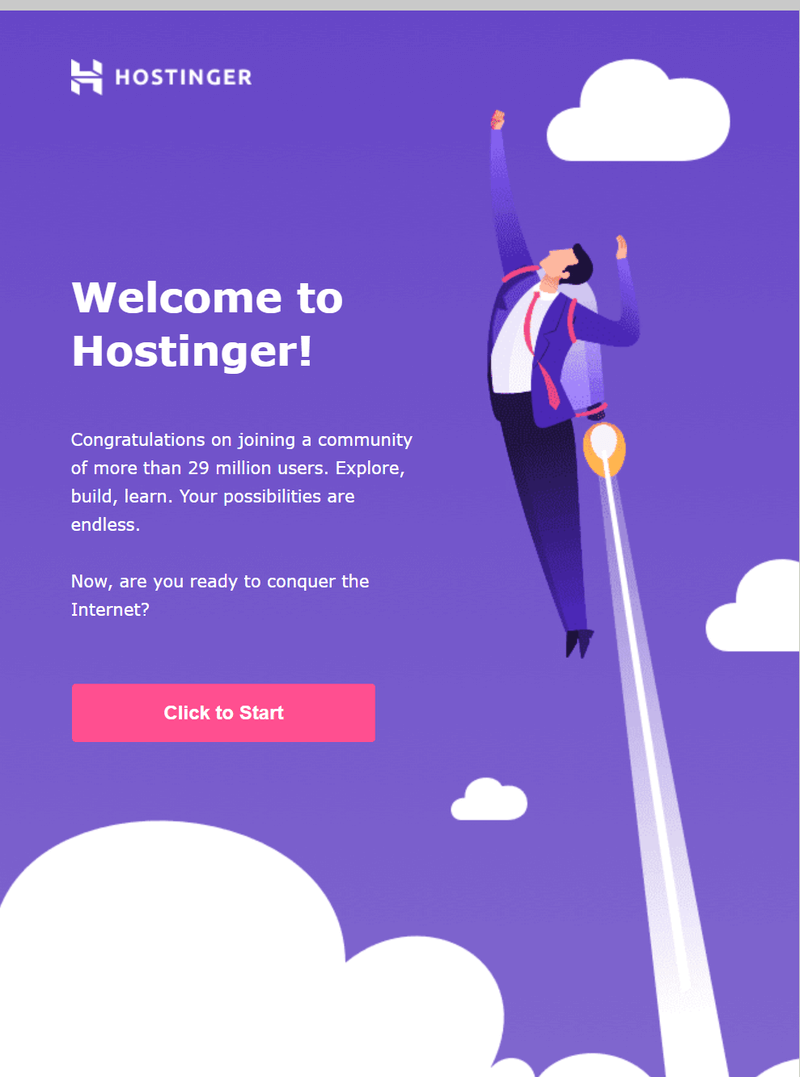 2. Tutorials or tips emails
The knowledge-base article, how-to guide, and instruction emails are a great way to keep engage your subscribers with your products or services, especially when your product/services have lots of features and customers don't know how to use them.
So your team can help them solve a problem and achieve their goals.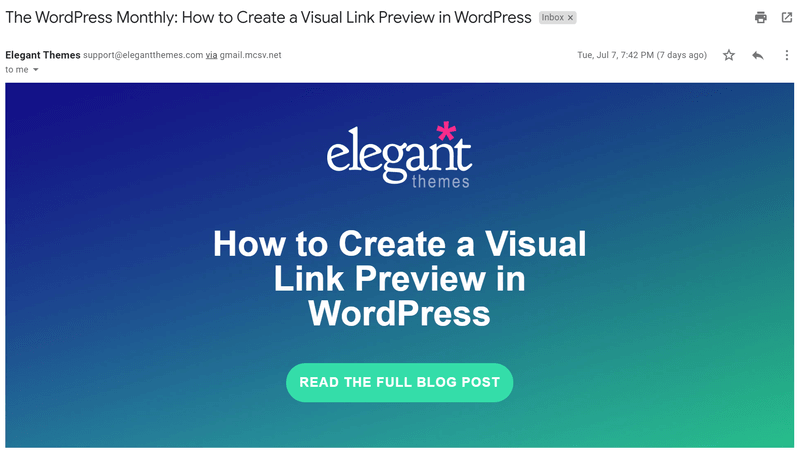 3. Brand & customer success stories
Customer success stories talk about your business from your customers' point of view, such as how your business helps them to gain success in their field.
Brand stories come from you or your team and it makes your readers more aware of your brand.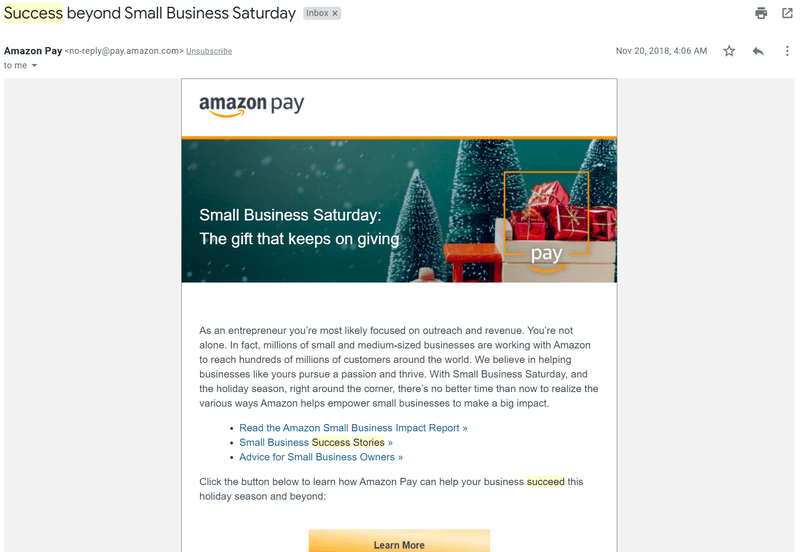 4. Re-engagement emails
Some of your contacts are less active than others. Either they are less active initially, received but not engaged, or just not interested at a certain point.
Whatever the reason, it will be important to encourage, keep them aware and re-engage with your product with some incentives or with an existing offer.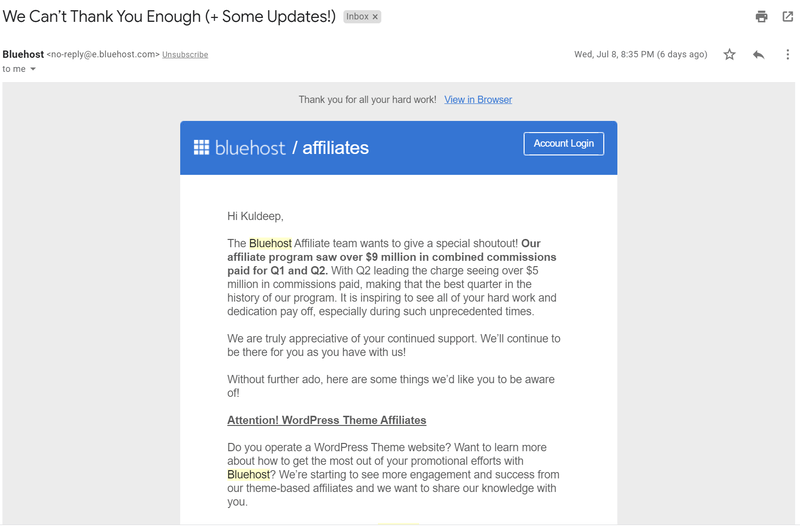 5. Time-sensitive emails
Time-sensitive promotional emails include an offer that will expire soon. Such emails create urgency in readers' minds and push them to take any action in that limited time.
This is a widely used technique to boost your sales during an ongoing offer such as BlackFriday sale.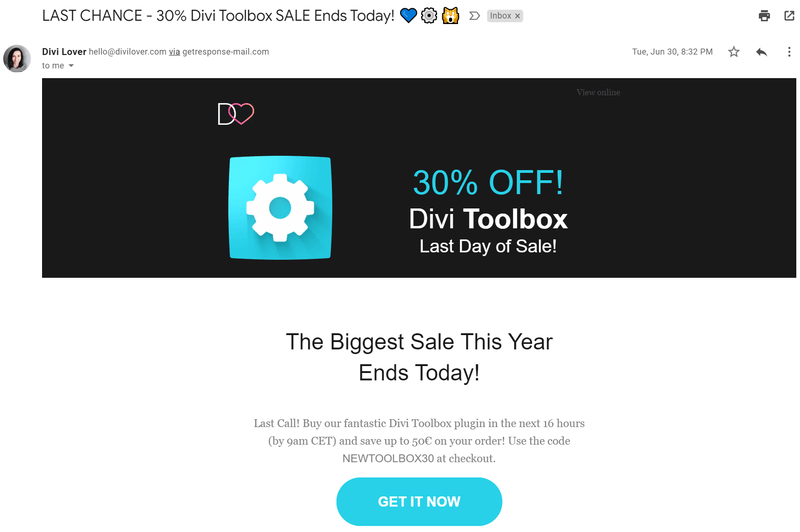 6. Post-sales emails
E-commerce businesses mostly used post-sales emails to increase their up sales.
For example when you buy a bed sheet mostly like you want to buy pillow cover too, so they will send you more options of most likely product which you might wanna buy to keep you engage and increase to buy more products.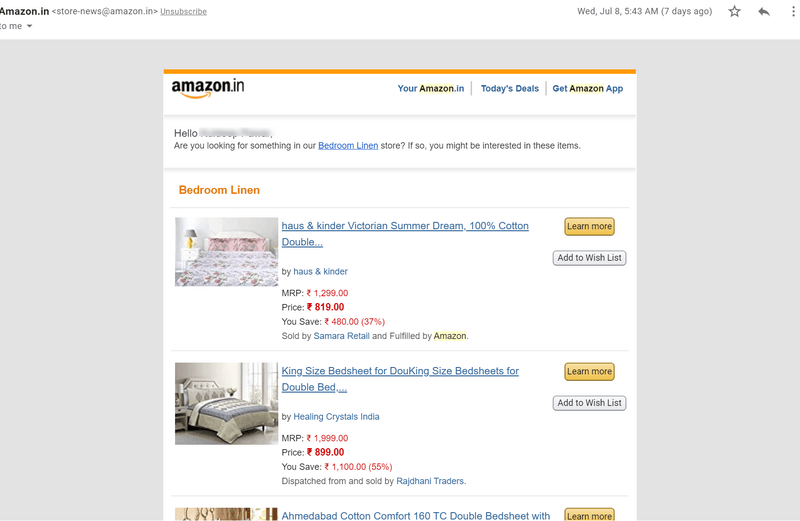 7. Invitation emails
Email can be a great medium for promoting an upcoming event. So if you want to invite your contacts to an upcoming event and motivate them to sign up for it. Invitation emails can help you to attract more registrants.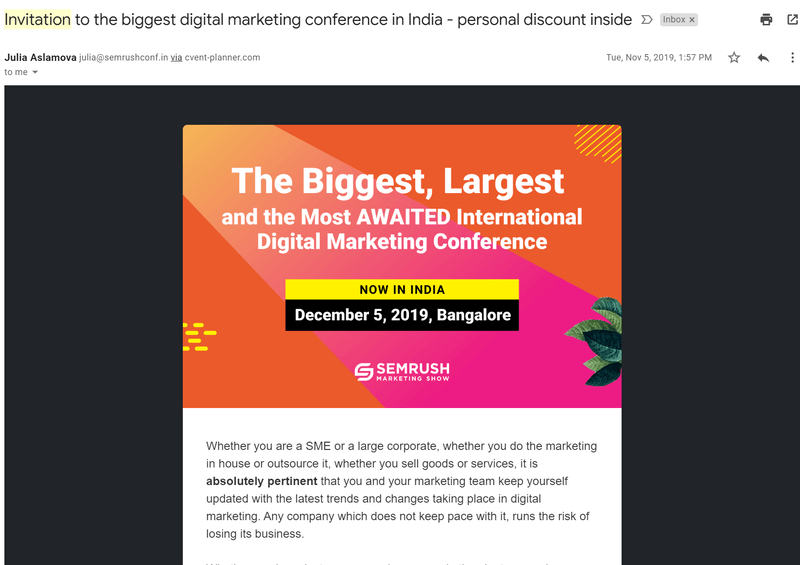 8. Event-based (Sign-up or password reset)
These types of emails are trigger emails generated based on any activities done by your customer, it could on their sign up or similar trigger operation such as forget the password or OTP related emails.


9. Cart abandonment emails
These are emails triggered by a user's actions when they add any item in their cart during online shopping but not paid for the product.
These types of emails tend to offer with an incentive, like,
Hey, Don't risk losing your saved items. Complete your order.
Here's a 10% discount to encourage you to complete your purchase.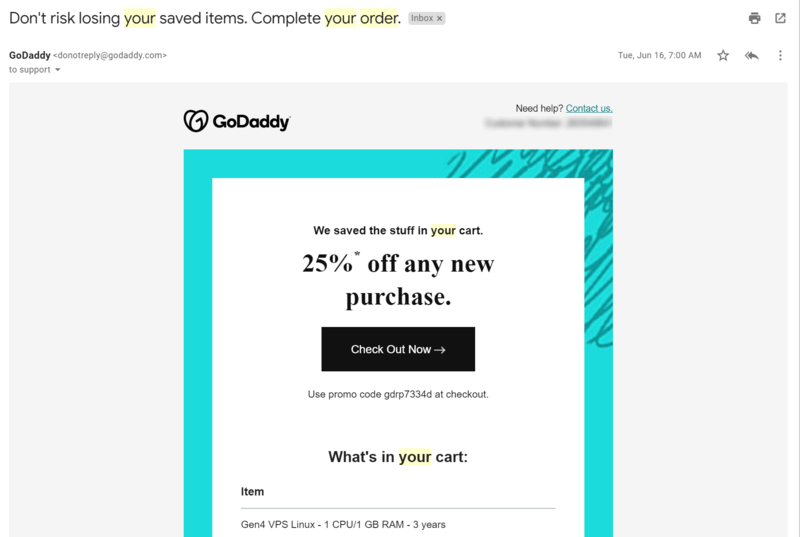 10. Receipts emails (Invoices)
Online businesses send order confirmation or receipts via email once any transaction is completed.
The receipt email may contain the invoice of the product/service and in some cases, download link also presents if it is a digital product along with the secret key.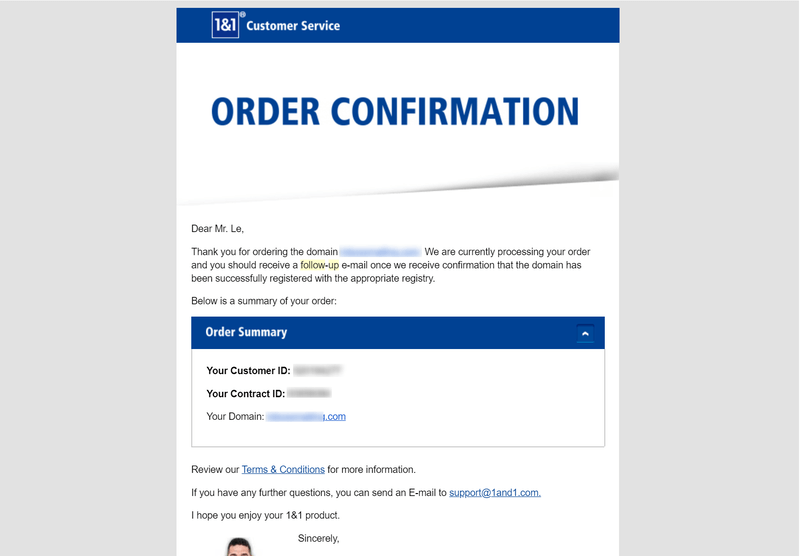 11. Follow-up emails
Any lead can be a potential client so when any lead is generated via your sales funnel, it will be your sales team's responsibility to covert those leads to your customer by engaging them in follow up emails.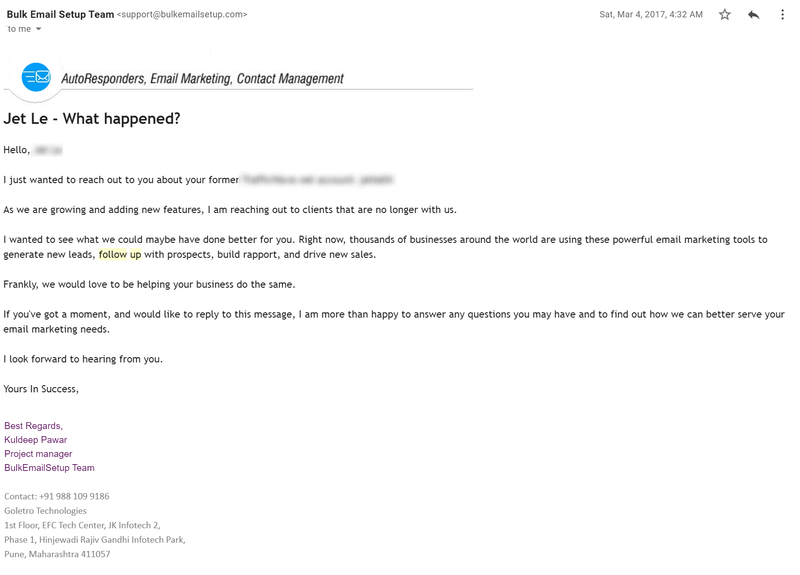 12. Product or policy update email
Companies send product digests to keep their customers engaged with the latest features. They sent bug fixes, the latest version of the software or the tool to their customers.
Also, it the common practice to send a copy of updated policies and terms related change to your subscribers, customers via email whenever there any changes in the companies policies or any updated on their policies web-pages.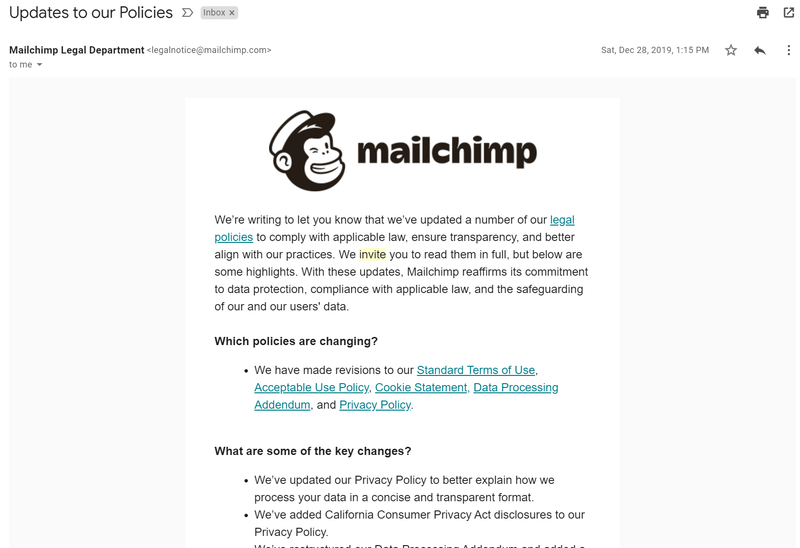 13. Survey & Review emails
Survey and review emails request the reader to take action and provide feedback that can be reviewed and used to define customer service roles and procedures. These emails generally award with some compensation such as a coupon or any offer.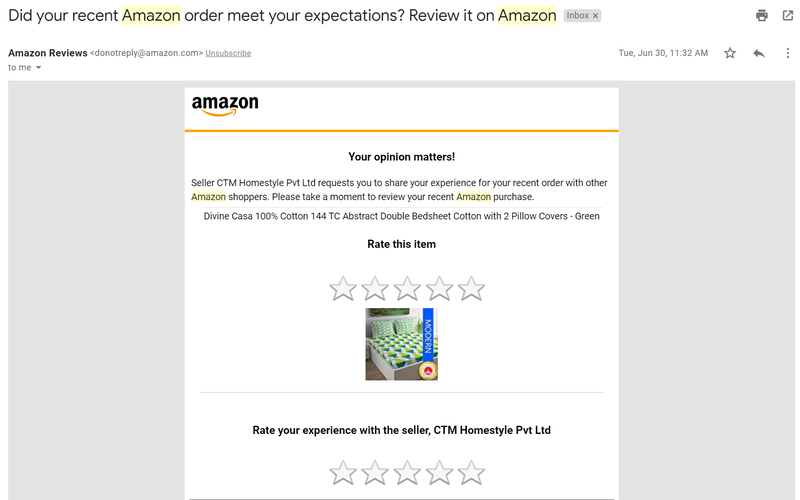 14. Thank-you email
Thank-You Email is a sign of good customer service, Customers feel the actual value when a business takes the time to respond to them via thank-you email.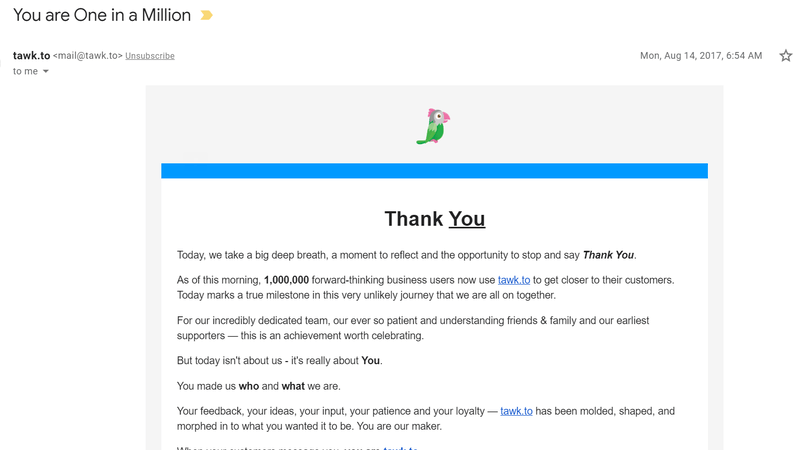 Final Thoughts
I hope this article will help you to use email marketing effectively with the right tools and with the right strategy.
Email marketing can be game-changing in your marketing strategy and for your business, so it's time to start making a plan for implementation.
There are so many benefits as described in the above article of email marketing, the main benefit is to boost your sales if done correctly.
If you want to have successful marketing, you'll need to start a perfect and cost-effective solution like BulkEmailSetup, and how you can influence more conversions over time.


Kuldeep Pawar
Kuldeep is a passionate and determined entrepreneur, building internet products since 2015.
He is currently leading the marketing & product management team for Goletro Technologies.
Let's Build this Thing Together!
1,632 Customers are already sending Millions of emails and generating tons of traffics for their business with BulkEmailSetup. Join The most empowered email sending provider.
Copyright © 2023 BulkEmailSetup.com
This site is owned and operated by Goletro Technologies Private Limited