How to send unlimited or 1 Million emails per day?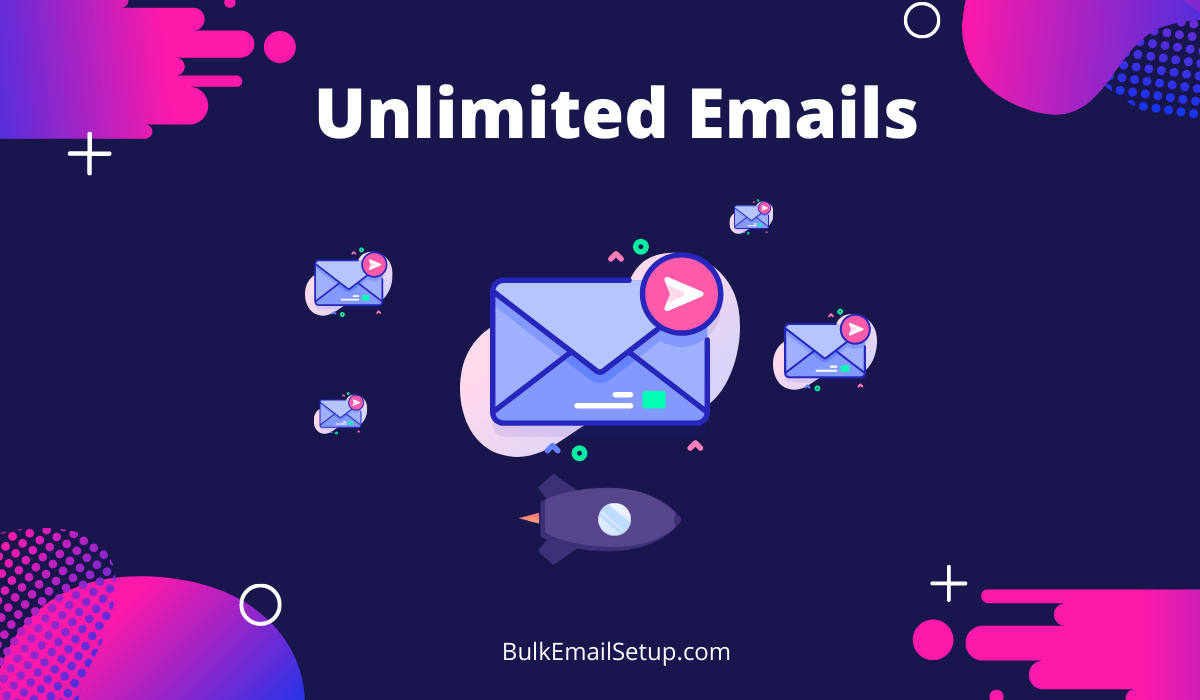 1. Setup your own SMTP Email Server on VPS
If you want to send unlimited or very high volume emails like 1 million emails per day, you can do this by SMTP email server.
By taking service of already establishing email server or by setting up your own email servers.
Most of the email service provider will provide your email server on monthly rent basis or per email or per subscriber basis through which you can use their service with pay per use basis, but usually this cost you much higher.
The other solution is my setup your own SMTP server, through this you can send as many emails as you want to send to your customers and there is no monthly fee per month except VPS charges which is needed to pay to hosting service provider company like Godaddy, HostGator etc, but this will cost you only $5 per month per server and not much.
So according to me, this is the better option instead of paying 100s of dollars per month to any 3rd party company and even with you can send limited numbers for marketing emails.
So better to setup your own email server and send as many emails you want to send.
Even with is server setup you can sell emails to other like the other service provider companies. So you can use this server for your own and you share will other by getting extra money for that.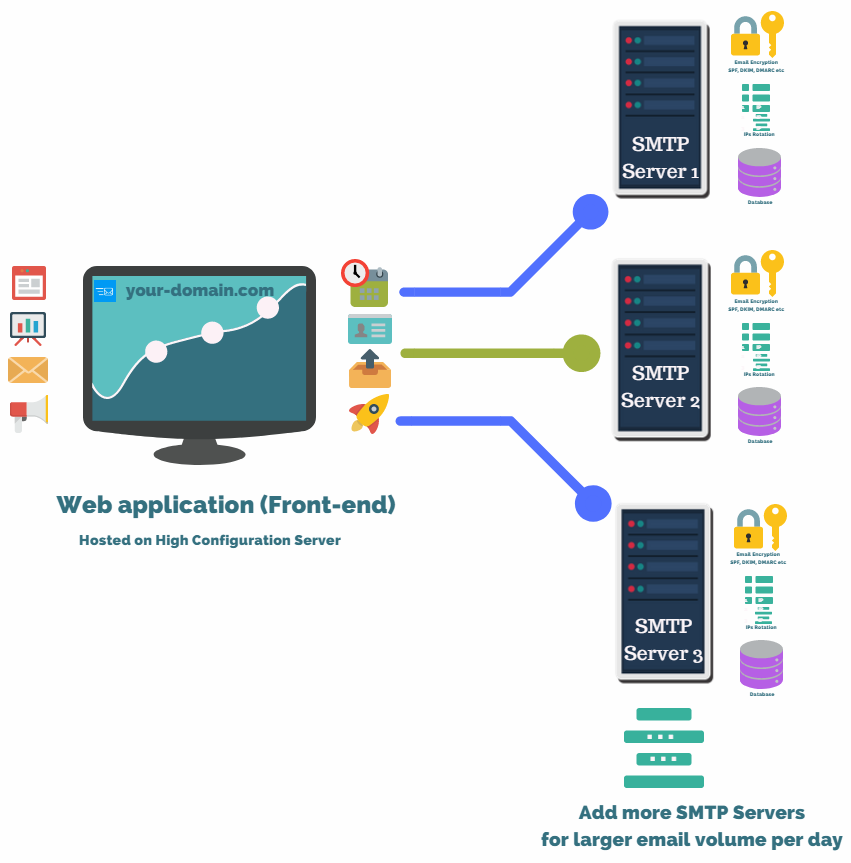 Most of the people do not know the UNIX and Linux command to use this email server. But you do not have to worry in this case and once the email server has been set up, you do not have to worry or think about it what is going on the back end at the server level.
You can send email through a web interface like Gmail, Yahoo, Outlook, Rediffmail etc. and You can use this link anywhere around the globe. also can add the unlimited contacts from excel sheet in your account and send emails to them with a single click.
You can add many users and assign email credit to them and share your server with them.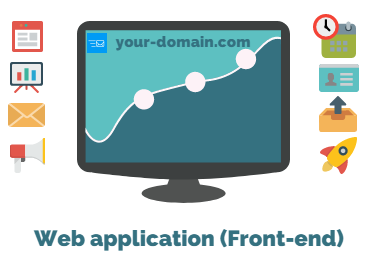 3. Load Balancing and IP rotation
If you will send emails in large quantity then there is a probability that your server will get blocked by the service provider, So we will make sure that your server will run without any problem.
And to avoid this we use IPs rotation technique, though this technique we rotate IPs on each mail sent in round robin fashion.
If you will send mail continuous in a large quantity then service provider monitoring tool can detect this bulk mailing and may probability that they mark this server as a spammer and will stop you to send mail in future with those IPs.
But through IPs rotation, the monitoring tools can't detect this bulk mailing since we are using this email sending process in the round robin mean each mail with each configured IP one by one.
For example: If I send 1st mail at 10:01 with 1st IP and 2nd mail at 10:02 with another IP and so on…, so when all the IP has been used then again it start with 1st IP and it will run contineous in a cycle so there is no continuity for send emails from one single IP. For service provide it seem different-different IPs sending mails on some interval so they not blacklist these IPs from sending mails and you can save your server through IP rotation.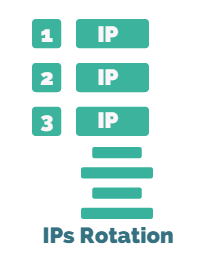 You can increase and desrease the number of SMTP servers based on your sending email volumes.




Kuldeep Pawar
Kuldeep is a passionate and determined entrepreneur, building internet products since 2015.
He is currently leading the marketing & product management team for Goletro Technologies.
Let's Build this Thing Together!
1,632 Customers are already sending Millions of emails and generating tons of traffics for their business with BulkEmailSetup. Join The most empowered email sending provider.
Copyright © 2023 BulkEmailSetup.com
This site is owned and operated by Goletro Technologies Private Limited